Why is picture framing expensive?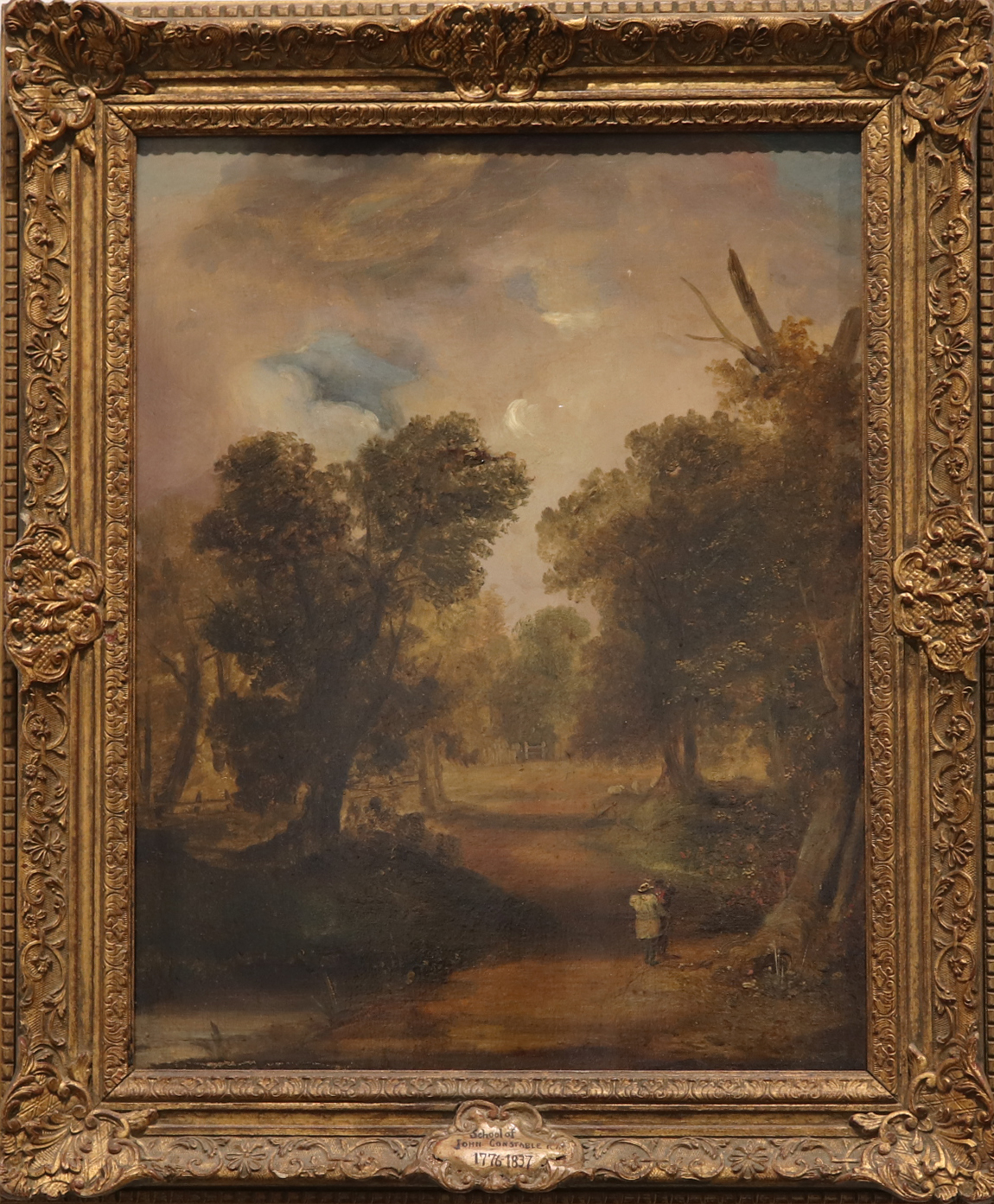 With Reuben Saunders
The two questions that we most often hear about picture framing are "how much will it cost" or "why is it so expensive".  Answers like "it depends" or "it's complicated" may be true but are just not helpful.   We're framing so that we can put artwork on the wall and enjoy seeing it.  But the end result must be two-fold – certainly to display and enhance it, but also to protect and preserve it.  Just what are the components of pricing a custom picture framing job?  Let's try to unravel this mystery.
Don't try this at home. Experience counts.  Good help is hard to find.   You get what you pay for.  What more needs to be said about having trained and experienced people working on anything you consider worth framing.  Someone who understands your needs and has the knowledge and expertise to address them is what you should expect.
Size is everything – or is it?  The first and most understandable aspect is size.  Simply put, the larger it gets, the more materials are used and of course, the price goes up.  As size increases, larger and larger pieces of glass are needed and because of fragility, our actual costs per square inch go up as well.  Mat boards come in basically two different sizes 32″ x 40″ and 40″ x 60″.  There are some larger sizes but these two cover about 99% of all our orders.  So when the size exceeds 32″ x 40″ we have "use up" a much bigger board.  And in many cases bigger and heavier can mean more shipping and handling charges.  But when framing something small, it's important to also remember that it may take just as much labor as a larger piece.
Matting – this burns me up.  When I first started framing almost all of the mat boards were made of paper i.e. wood pulp and were quite inexpensive and prone to "burn" your artwork from the acid in the boards.  There were a total of three "rag" boards – those made of cotton fiber and considered "acid free" – which were for archival or conservation framing.  Today we only use boards marked Museum Quality made either of 100% virgin alpha-cellulose or 100% cotton rag.  No one wants to take a risk that the matting will cause any damage to the artwork.  The primary purpose of the mat is to safely present the artwork and keep it from touching the glass.  So keep in mind that extra mats and colors are fun for design and enhancement but are not essential.
Glass –  Time was when the only picture framing glass was available from the local window glass suppliers – clear and non-glare.  Non-glare was an etched surface that could cause colors to fade.  Today there are numerous choices of glass manufactured specifically for framing.  Many are optically coated to protect against UV damage and Museum Glass has a non-reflective coating much like that used on quality eye-ware.  Priced a new pair of glasses lately?  The same coatings and protections are also available when using acrylic to protect your art.
Mouldings – I've been framed!  A few hundred profiles and finishes from years gone by have become tens of thousands – from native hardwoods, imported gold leaf, and exotic faux finishes, as well as recycled and sustainable framing materials.  The list is endless and sizes range from 3/8″ to 8″ or more.  The single most expensive element of a custom job is USUALLY the moulding selection.  So always ask for a multiple of choices.  They can run from several dollars per foot to what seems like "sky's the limit" prices.
Tools of the trade.  Frames used to be cut with a hand saw and a miter-box.  Today it's with a double-miter saw with two carbide-tipped blades each costing $200-$300 and a host of safety features including huge vacuum dust collecting systems.  A hammer, nail, and nail punch has been replace by a V-nailer – a machine that will clamp and insert concealed nails from the bottom of the frame so as not to damage those beautiful finishes.  Mat cutting has gone from a straight-edge with bevel cutting blade to a computer-aided design (CAD) that can cut almost any shape imaginable.
Extra, Extra!  Don't forget that there may be extra things you may need or want done.  Removing your artwork from an old frame can be time-consuming and difficult.  Artwork or matting may have been bonded or glued and that takes time and experience to undo.  Archival hinging materials, acid free tapes, backing boards, mounting materials, multiple opening mats, shadowboxes, and ovals are just a few of the add-on's.  Need it yesterday?  Rush charges can be a result of extra shipping, over-time labor and re-scheduling staff and shop priorities.
Beware of "Selling Up".  This has nothing to do with quality, conservation or aesthetic appeal but only about generating a bigger ticket.  Selling very large mats to increase the overall size, a triple mat when a single will do, museum glass when reflection control is adequate, and mounting when hinging alone will do are just some of the budget-busters.  Remember what I said about the frame selection – ask to see several choices in a variety of price ranges.  Lastly the big box stores generally sell only what is available from there own warehouses so you may need a good local independent framer to have lots of choices in the picture framing process.
Sage advice:
"The bitterness of poor quality lingers long after the sweetness of the low price is forgotten."  Benjamin Franklin
"There is nothing in the world that some man cannot make a little worse and sell a little cheaper, and he who considers price only is that man's lawful prey."  John Ruskin
Have questions? Find more about our Art & Framing Services here.