Print Collecting for the New or Value-Minded Collector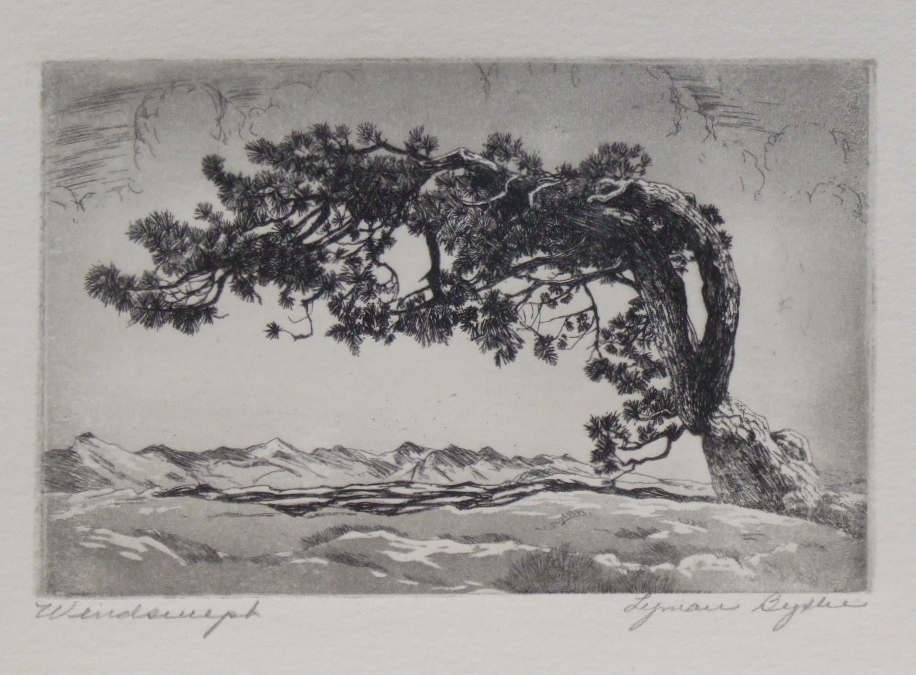 With Josh Tripoli
At Reuben Saunders Gallery, we aim to provide a wide array of quality options not only for longtime collectors but also for those just getting started. Printmaking is a big focus for us here and we have some of the finest prints in the region from the Prairie Print Makers, Associated American Artists, as well as local and regional contemporary artists.
Some prints can fetch a high price point. For instance, the rare and highly collectible aquatints from Prairie Print Maker Charles Capps regularly move for upwards of $2500, a potentially hard sell for the new, casual, or thrifty collector.  While many others fall into the same category, this kind of craftsmanship and artistry is not exclusive to this price range. As such, it can be advisable to start small and work up.
There are exceptional works from Prairie Print Makers like William Dickerson, John Helm, and Clarence Hotvedt, for an accessible $500 or less. The value is not for lack of quality but can simply scale with size, atypical subject matter, or a highly prolific work ethic (a boon for all collectors). The productivity of an etcher like Lyman Byxbe has led to masterful, richly detailed works for under $200.
When we think about contemporary artists, it can be important to remember that prints from Birger Sandzen's lifetime were once available for under $10, an investment that could bring you anywhere from $500-$2500 a print today. Similarly, many contemporary prints are very affordable, a result of active productivity and unrealized potential. Newton-native Phil Epp is a prime example.
A painter and printmaker for over 30 years, Phil's work is widely celebrated. His larger paintings regularly sell for (and warrant) thousands. New to the gallery, "Dispute," is a stunning 40 x 40" acrylic at $6500; a solid investment with favorable appreciation. A work like this may seem out of reach for a casual enthusiast. Fortunately, the nature of printmaking serves to widen accessibility to original artwork. "Dispute," the 3 7/8 x 5" hand-painted etching comes in at $160.
Some of the best examples of our "value added" prints are listed below.  Just click on the title to learn more.
  John Helm's elegant wood engraving "Wolf Hollow".
 Any of Lyman Byxbe's detailed etchings like "Loch Vale".
 This aptly titled etching, "West Wind" by Christian Dull.
 Any of Gordon Grant's New England imagery like "Arching Elms".
 From Northeast to Northwest with Melville T. Wire's "Columbia River from Crown Point".
 Vienna born New York printmaker Joseph Marguilies' "After the Storm".
And for more contemporary artists peruse:
 Phil Epp's etching, "Buffalo Portrait" and many others on his Artist Page.
 Leon Loughridge has a wide range of prices but several of his rich multi-colored reduction woodblocks like "Evergreens" are value priced.  Look also on Leon's homepage.
 "Winter Crows" is a gorgeous (and affordable) reduction print from the "Famous Dead Artist," Leigh Leighton-Wallace.
 Lawrence-native Justin Marable is well-known for his serigraphs. "Pastoral Migration" is a signature work for an incredible price.