Artist Spotlight: Clayton Staples (1892-1978)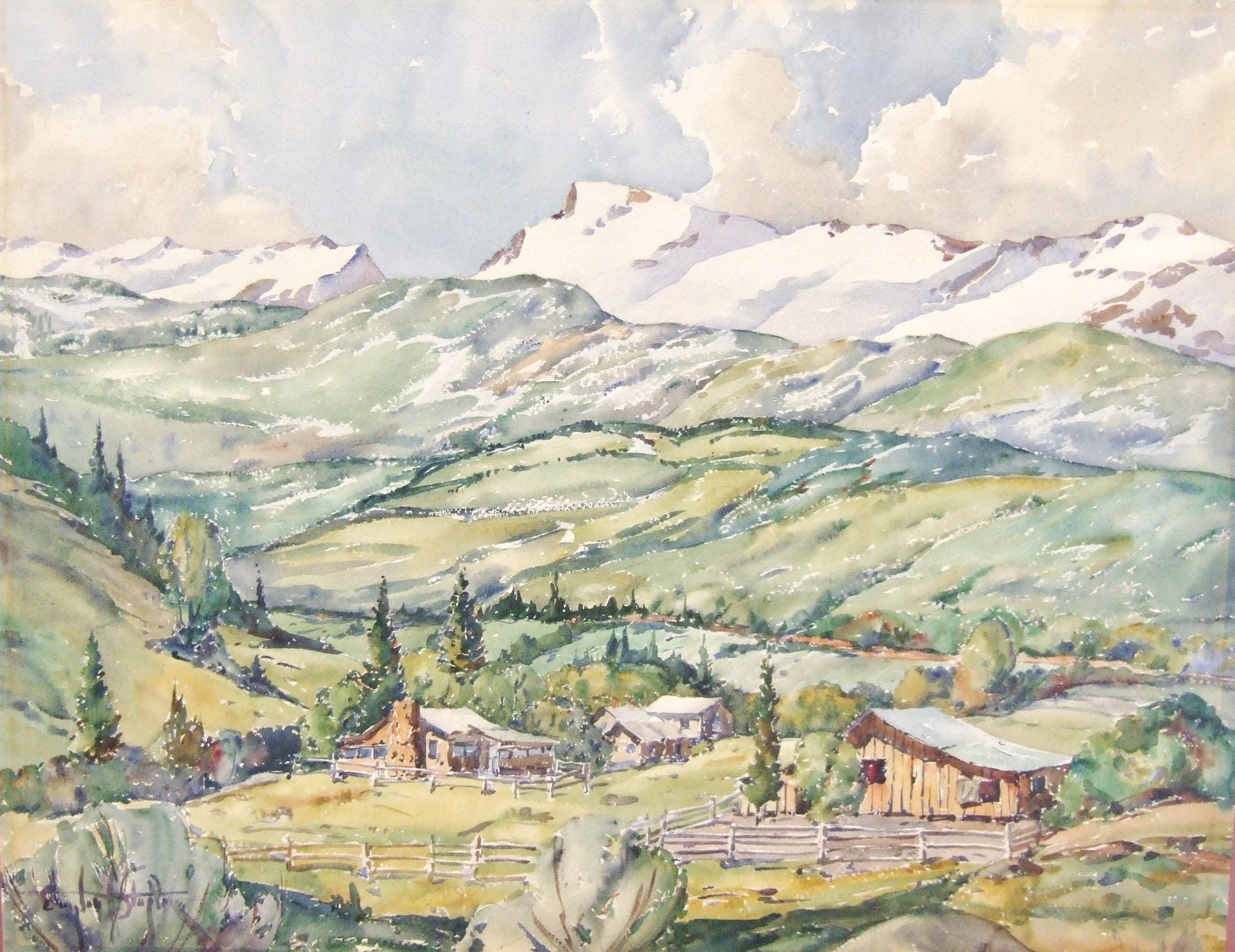 Clayton Henri Staples, born in rural Osceola, WI, always knew he wanted to be an artist. To pursue his
passion, Staples studied art in Minneapolis and at the Art Institute of Chicago, later teaching at Illinois State
University. After exploring world-class museums in Europe, Africa and the Middle East, Staples settled in
Wichita to develop the Wichita Municipal University's art program from 1930 to 1950.
During his twenty years of tenure as director of the art program, Staples built the foundation for what is
now Wichita State University's Bachelor of Fine Arts degree. As a direct result of his work, the University
was able to hire additional teachers & staff and newly offer its own Master of Fine Arts program, one of very
first MFA degrees offered in the United States.
Throughout, Staples was heavily involved in the community, served as a Rotarian, and continued to
refine his talents as a watercolorist and oil painter. He spent many summers teaching art in Gloucester, MA
painting the surrounding vistas with fellow artists, earning acclaim from critics and enthusiasts alike.
Staples eventually retired to Cuchara, CO, painting the mountains, streams and forests outside his
peaceful cabin home. In 1972, WSU established an art scholarship in his honor and the McKnight Art Center
christened the Clayton Staples Gallery just before his death in 1978.
Clayton Staples was a major force in the art community and an important part of WSU's history. As a
final gesture of commitment to art education and the continued excellence of its institutions, he donated funds
and a sizeable collection of paintings to the University. His legacy lives on in Wichita and beyond.
View our artist page for Clayton Staples here!