Artist In Residence – Richard Davies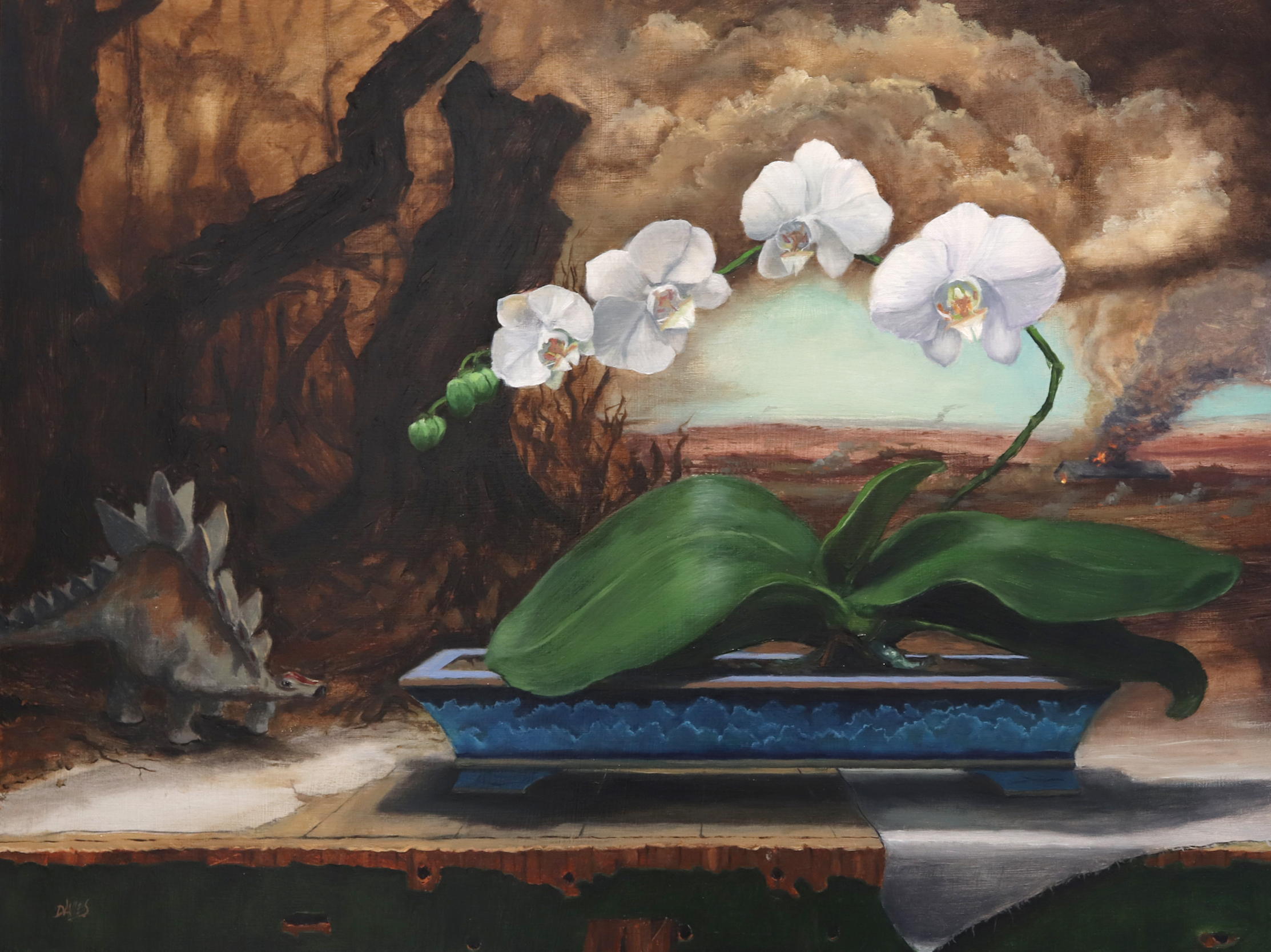 Richard first became associated with the Gallery in the fall of 2016 as our resident artist.  As part of our residency contract several of the works he painted in the front window of the gallery were later included in a solo exhibit in our showroom gallery in the fall of 2017.  The gallery now represents Richard – his  unique style, beautifully executed portraits, still life and site specific paintings can be viewed and purchased at Reuben Saunders Gallery.
Born Cleveland, Ohio. 1959. Richard began art studies and instruction through private instructors in 1974. He attended Wichita State University, worked as a production artist for Design Center, then continued to paint until the present. In 1997, after years of commissions and selling off the easel, Mr. Davies exhibited at the Wichita Art Museum. Subsequent show venues include Diver Studio, The Jones Gallery, and Autumn and Art.
View an interview of Richard here!
See more of his work on his Artist Page