WICHITA NATIONAL CERAMIC INVITATIONAL 2022
October 7, 2022 @ 5:00 pm

-

October 29, 2022 @ 4:00 pm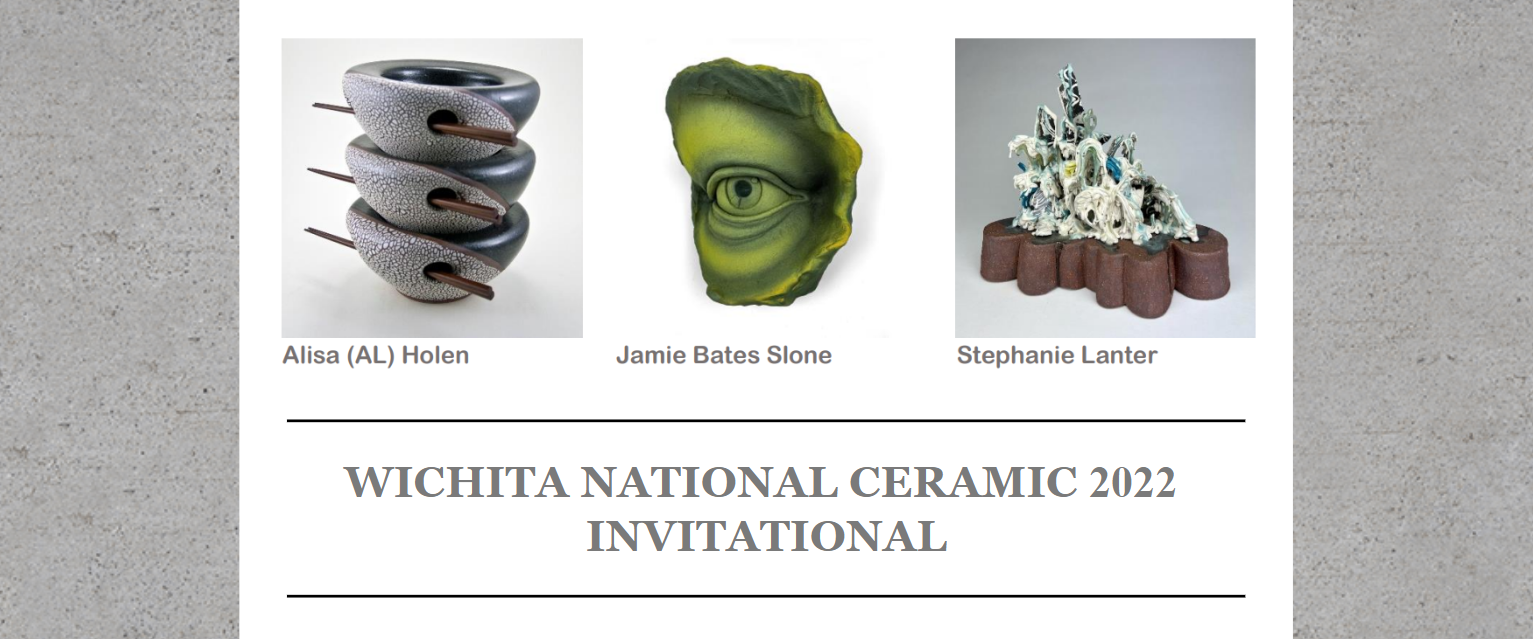 Exhibition opens to the public Friday, October 7th from 5:00pm – 9:00pm
—
Join us in the fight against hunger and be a part of this important community event! Over 30 exhibiting artists will be participating this year!
A portion of the proceeds from ceramic sales will be donated to the Kansas Food Bank that will assist in providing thousands of meals for those threatened by food insecurity and hunger in Kansas.
In addition to each artist's featured exhibition piece, we will be selling two bowls donated by each participant beginning at 10am on October 6th! 100% of proceeds from artisan bowls will be donated directly to KFB!
We hope you will visit the gallery to experience this exciting show curated to help aid our local community!
—
"EMPTY BOWLS" is an international project to fight hunger, personalized by artists and art organizations on a community level.
—
Reuben Saunders Gallery is proud to host this exciting ceramic exhibition, that is in conjunction with a series of related Empty Bowls events taking place throughout the month of September & October.
The Wichita National Ceramics Invitational Exhibition (2022) offers exhibiting artists the opportunity to win cash prizes, awarded by this year's judge and visiting artist, Eddie Dominguez.
New this year, we are excited to also offer the Red Lodge Clay Center Residency Award! Judged by RLCC Director and WSU alumnus, David Hiltner.
CURATED BY:
Brenda Lichman
Empty Bowls Wichita, Coordinator
Ted Adler
Wichita State University, Professor of Art
Trish VanOsdel & Mike Michaelis
Reuben Saunders Gallery, Gallery Co-owners
—
Participating Artists:
Jen Allen
Renata Cassiano Alvarez
Stuart Asprey
Eliza Au
Margaret Bohls
Nikki Blair
Paul Briggs
Shea Burke
Doug Casebeer
Sunshine Cobb
Patsy Cox
Josh DeWeese
Cary Esser
Nicholas Geankoplis
Steven Godfrey
Sarah Gross
Craig Hartenberger
Alisa (AL) Holen
Gail Kendall
Stephanie Lanter
Simon Levin
Matt Long
Marshall Maude
George McCauley
Scott Parady
Pete Pinnell
Carlos Prado
Lindsay Rogers
Brad Schwieger
Adam Shiverdecker
Jamie Bates Slone
Kensuke Yamada
—
WICHITA NATIONAL CERAMIC INVITATIONAL |
Exhibition runs October 7th through October 29th, 2022