Mila on Display
June 3 @ 10:00 am

-

June 25 @ 4:00 pm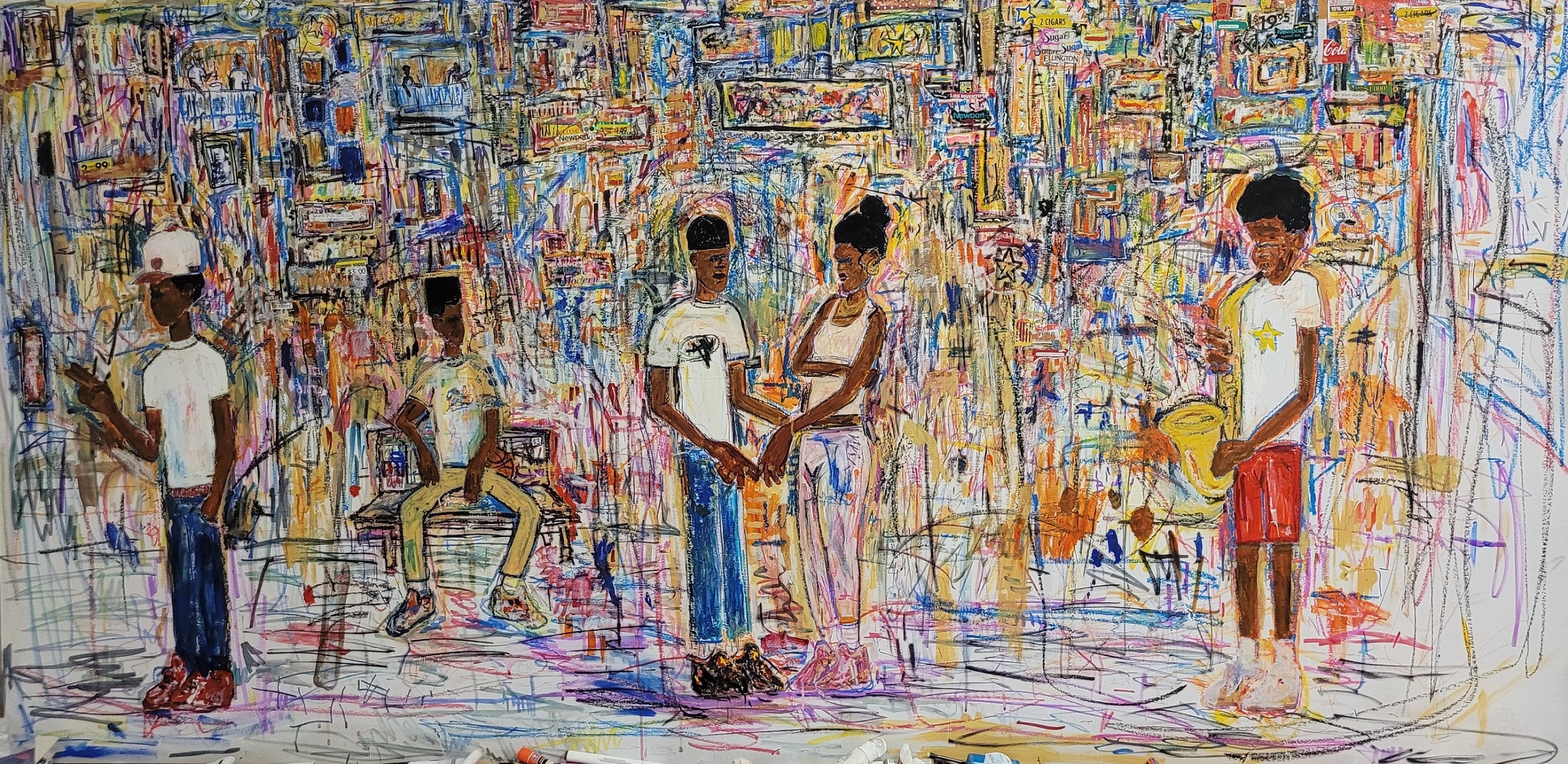 "Mila on Display" is a group exhibition curated by Anthony Joiner, owner and director of Mulberry Art Galley!
This exhibition is dedicated to honoring Juneteenth and local artists of Wichita. This impactful work was created through unique vision and ambition.
""Mila on Display" is a tribute to culture. This exhibition gives you a slight glimpse into the world of 6 diverse artists with diverse styles, all in one place. Although these artists are viewed in a similar light by the city and country they reside in, their different paths and traditions influence the product of their creativity. As we celebrate Juneteenth and ask ourselves about the question of race in America, it's important to understand that there is not a one size fits all approach. Just like the artists in this exhibition have diverse styles, so do we as individuals. This may make many situations harder, but that makes the outcome all the more beautiful…" –Anthony Joiner
Featured artists:
-Caitlin Alexander
-Amy Baber
-Sheldon Draper
-Elijah Jacobs
-Verlene Mahomes
-Brittany Stewart
Many of the artworks on display pay homage to the past while also giving a glimpse of a bright future. These expressive creations focus on personal growth, self empowerment, cultural pride and connection.
We hope you will join us for our reception on First Friday, June 3rd, from 5:30pm – 9:00pm!
————————————-
"Mila on Display" | Exhibition runs June 3rd through June 25th, 2022
(Note: we have designated parking behind RSG that are marked with signs. There is also overflow parking available behind Traditions – located across the street from the gallery!)