"Be the Art" – Mike Miller
March 3 @ 10:00 am

-

March 31 @ 5:00 pm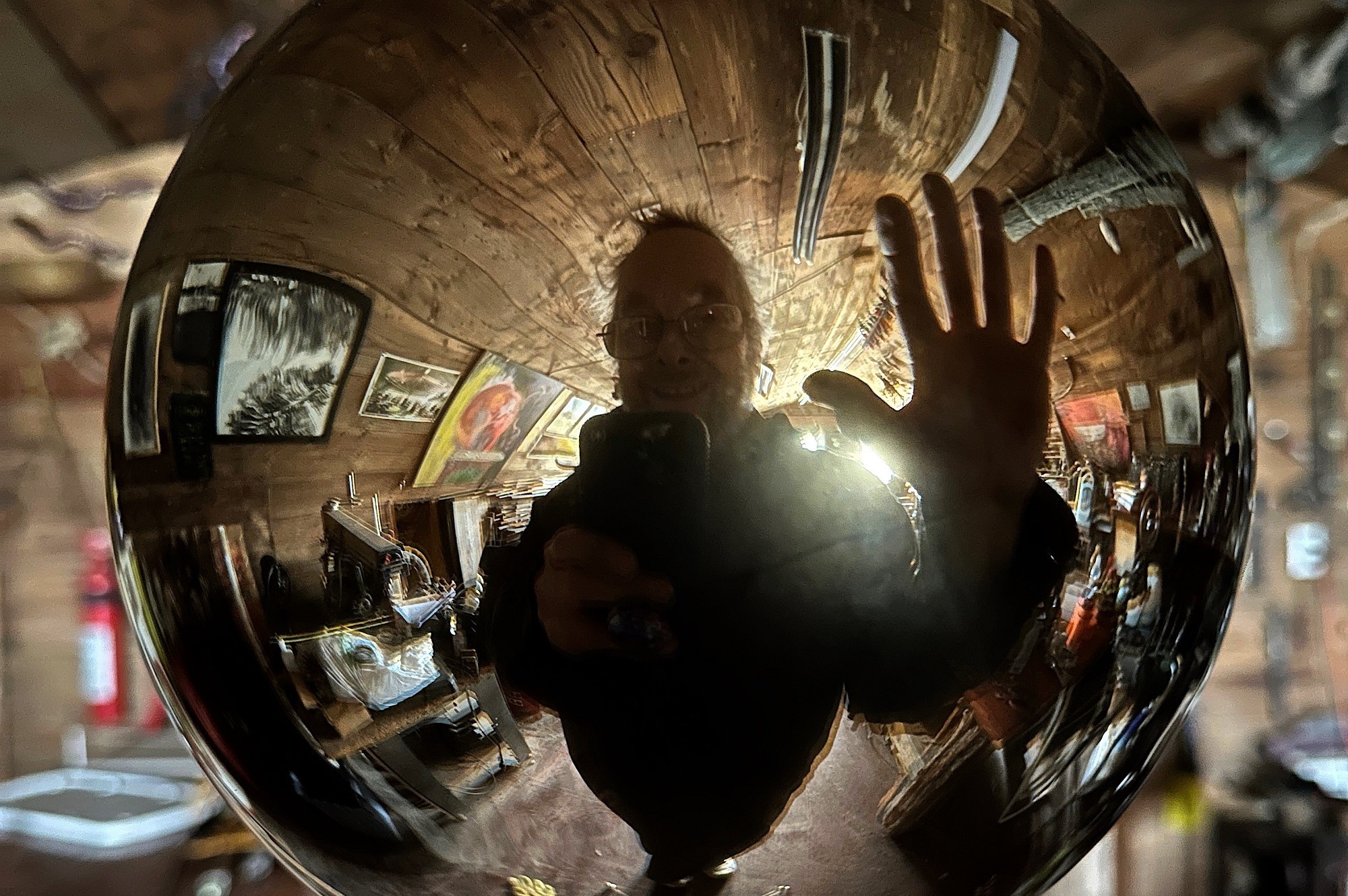 This solo exhibition titled, "Be the Art", will feature kinetic sculptures, interactive artworks, and other ceramic artworks by local artist, Mike Miller!
We hope you will join us for our opening reception on Friday, March 3rd from 5:30pm – 9:00pm!
——–
ARTIST BIO:
Mike Miller is best known for his Machine-Nature Interface series of sculptures. These machine-nature forms combine a natural object with a man made object, creating a machine that produces an original movement or action. Most of Mike's works are kinetic, whether powered by a motor and salvaged gears, hand crank, the wind, or kids on a swing set.
The movements produced echo the machinations of nature itself- plants' production of oxygen, the orbit of a moon around a planet. As man made machines and nature made machines advance the difference between the two becomes indistinguishable. Mike was born, raised, and educated in Kansas and finds inspiration and materials for both the machine and the nature aspects of his work around his home and studio in rural Butler County.
——–
ARTIST STATEMENT:
"Everything is a machine, and there are two main types, human-made and nature-made machines. For instance trees are natural machines that absorb carbon dioxide and create oxygen, and human made machines such as the printing press, birth control pill, smartphones, etc. These machines both natural and human-made have initiated nearly all changes in human culture. These machines have also driven nearly all the changes in Earth's environment both good and bad.
With these sculptures, I hope to illustrate that we as individuals are personally responsible for Earth's environment. I also believe that as human technology advances the difference between natural and human-made machines will decrease until they eventually blend together, and that the merging of the two is a good thing that can eventually fix the Earth's environmental problems." – Mike Miller