Artist Spotlight – Vernon Brejcha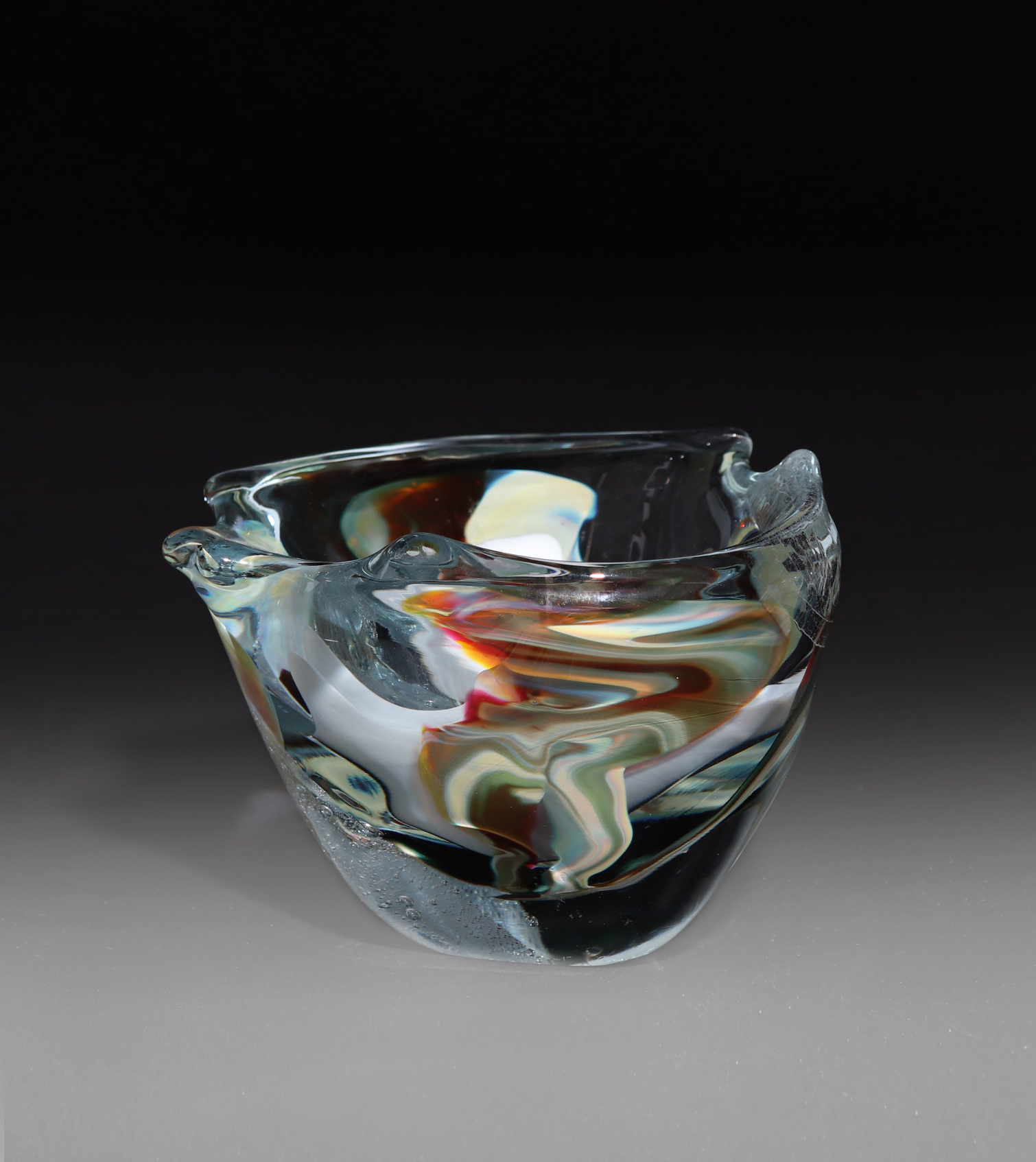 with Josh Tripoli
As a Gallery Assistant, I will often see works of art utterly transformed through recontextualization. Sometimes I am shocked at how much the setting or history around a work of art can change the work itself. Glass art can take this reality a step further. By its very nature, the aesthetics of glass can change dramatically depending on the light and colors around it. With a fresh perspective, a work like Vernon Brejcha's "Matrix Bowl" can lift you off your feet.
A master glassblower, Vernon Brejcha has honed his skills over decades and remains as studious as he's ever been. Born in Ellsworth and raised in Holyrood, Brejcha graduated from Fort Hays State University. In 1969, he made a life-changing decision to attend graduate school at the University of Wisconsin where he studied under famed glass artist Harvey Littleton, widely considered to be the founder of the American studio glass movement. Later, Brejcha directed the glass program at KU and even worked alongside the legendary Dale Chihuly.
Brejcha's art reflects the myriad wonders of nature and the eternal moment of its creation. His interest in glass is rooted in Art History, the philosophical "why" behind the medium's proliferation. Through his work, he aims to capture the wonder of Phoenician sailors accidentally discovering glassmaking, the nuanced elegance of glassblowing in the Roman Empire; the modern precedent these histories have set. Brejcha's mastery has placed his work in important collections across the world including the Smithsonian, the Museum of Arts and Design in New York, and the Wedgwood Museum in England.
With the right context, history, and space, "Matrix Bowl" was never the same.
—
http://reubensaundersgallery.com/artists/vernon-brejcha/