Jessie Rasche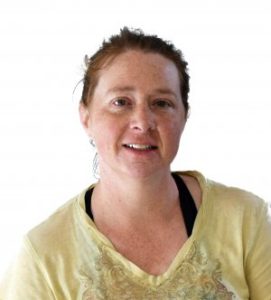 Jessie Rasche grew up in Seattle, WA. She spent much of her early childhood in a community of artists who shared their art-making techniques with her. This early experience instilled in her an admiration for artistic skill and a love for creating art. Rasche studied fine art at the Pacific Northwest College of Art (1989-91), and later earned a bachelors' degree in Psychology from the University of Oregon (1997), after which she continued taking art classes with master painters. In 2012 Jessie moved to Brookings, SD with her family. Brookings is a small college town in the center of America, surrounded by wide open farmland and herds of animals. Much of Rasche's current work focuses on groups of animals in wide-open landscapes and reflect her love for the beautiful land around her and her spiritual interest in the connection between living things.
"I want my work to capture the sweet and simple connection between animals, and to share that with the people who see my art. I hope it will bring people that soothing feeling that comes from being in this landscape, close to these animals" says Jessie.
Rasche is an internationally collected painter with artwork in South Dakota's public collection in Pierre, and Sanford Hospital's public collections at the Edith Sanford Breast Center and the Sanford Hospital Memorial Garden in Sioux Falls. Her works have been published in South Dakota Magazine, Oakwood Literary Magazine, and other magazines and newspapers.
Biography from: https://jessierasche.com/artist-story/