Jared Gabriel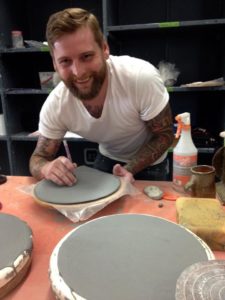 Jared received his M.F.A. in ceramics at Wichita State University.  His work questions authenticity and individual perceptions.
" By using various methods of production and reproduction that range from traditional handicraft, to industrial reproduction, to digital fabrication, I explore how the multiple or mass-produced object can change our understanding of the "original" and investigate the criteria by which we define its authenticity…..At a point in time where information is endlessly reproduced, and any possibility of the "original" slips farther away, I propose that the only real place that authenticity can exist lies within the experience of the thing."
Jared currently resides in Montana.