Estate Art with a Kansas Connection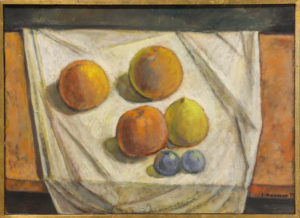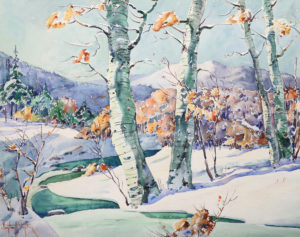 Do you have more art than wall space? Many people today are choosing to downsize, are relocating or inheriting artwork from their families. We assist those individuals in evaluating and divesting their art collections. This has given us the opportunity to handle many highly collectible, museum quality artists, whose works are in demand. We assure our clients of privacy and discretion in the sale of their collections. Our Estate Sales room is dedicated to artists with a Kansas connection.  We handle fine art prints by the Prairie Print Makers and the Associated American Artists and selected works by other well-known Kansas artists – Birger Sandzén, Clayton Staples, William Dickerson, Sue Jean Covacevich, and Lester Raymer.  If your artwork has ties to Kansas, then we would be happy to assist you.
How to Submit Artwork for Consignment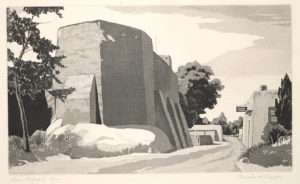 We are interested in consigning original Kansas / regional artwork. Please visit our pages on the Prairie Print Makers, the Associated American Artists for examples of works we consign in the Gallery. PLEASE use this link, contact us, to upload images of work, including photos of any history or provenance about the pieces. Additional details such as artist, title, size and medium can be noted in the comments section.  We will contact you to make an appointment to view the work and discuss the consignment agreement.
Custom Picture Framing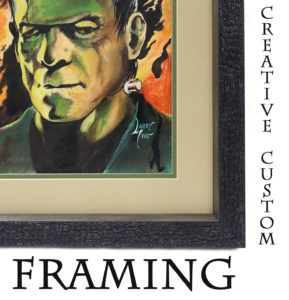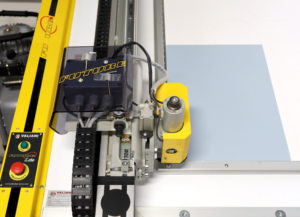 Picture framing has two important tasks – to take artwork, photos, objects or memories out of the drawer and onto the wall with the best possible presentation, but also to preserve and protect it for years or generations to come.  Having the knowledge, tools and materials to provide both creative and archival framing is essential to our customers.  We've been framing for 41 years but our combined staff experience far exceeds that.
Cleaning and Restoration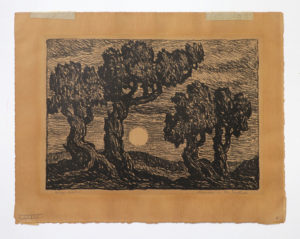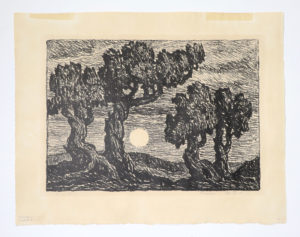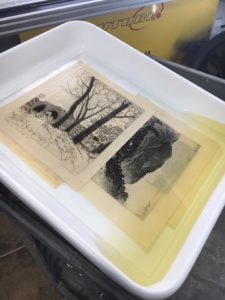 We clean lithographs, block prints and etchings using approved archival methods. Cleaning is an effective way to remove stains, old mat borders, foxing, acid burn from old cardboard backing and to generally brighten collector prints.
We also clean paintings and will do repair work and touch up of sentimental pieces. This is not to be construed as museum quality conservation.
Have Questions?  Contact Us
Artist Representation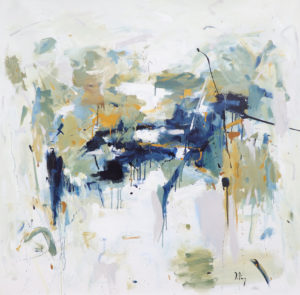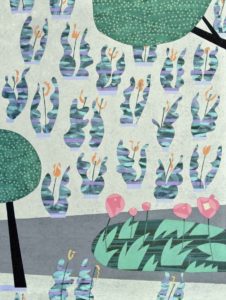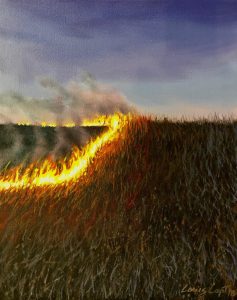 We specialize in Kansas and regional artists in all media and a wide range of genres.  Our gallery has a showroom dedicated to monthly shows that include a First Friday opening reception.
If you are interested in representation or participating in group shows at our gallery PLEASE contact us and upload your Artist Statement or Bio/C.V. and quality images for consideration.  An artist website link will also be accepted if above information is posted on the site. Please note any special details and dates in the comments section.
Artist Residencies and Workshops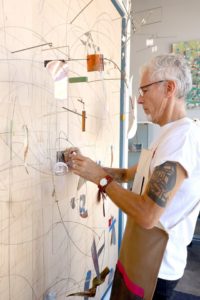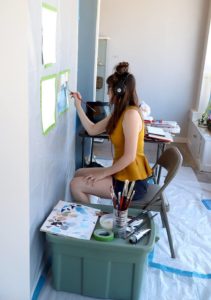 If you are interested in more exposure as a working artist we offer a 10′ x 6′ work area, a 8′ x 9′ floating wall and a North facing window to create art.  We provide easel, table and chair.  The work you produce will be featured in one of our future First Friday opening receptions.  We have regular pedestrian and street traffic to view an artist at work as well as regular postings on our website and Facebook page.  This is a minimum one month residency with a minimum of 6 hours a week during our regular business hours.
We also have turned our show gallery into a workshop space for artists wishing to do weekend workshops and demonstrations.
To apply, contact us and upload your artist statement for residency with examples of your work.  Please add months you are available for residency in the comments section.